The Clearing Transmission
Order DVD
(Other books, DVDs and courses can be purchased at the same time)
Die Clearing Transmissionen DVD kostet*: $37.00, £25.00 or €33.04
All prices are plus packingand postage.
The DVDs are available in PAL and NTSC formats - please take care when ordering!
Whilstboth formats will work in a computer, DVD players often will not play the "foreign" format.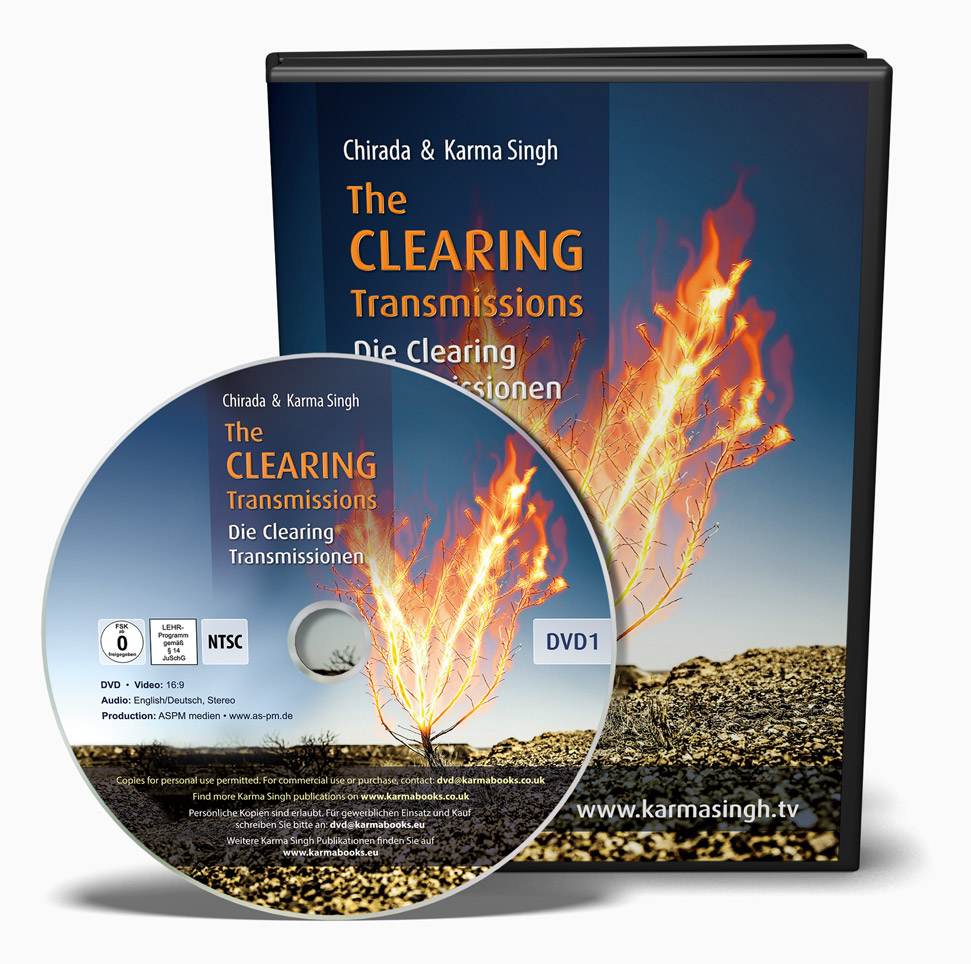 *33,04 EUR
/
25,00 GBP
/
37,00 USD
put into basket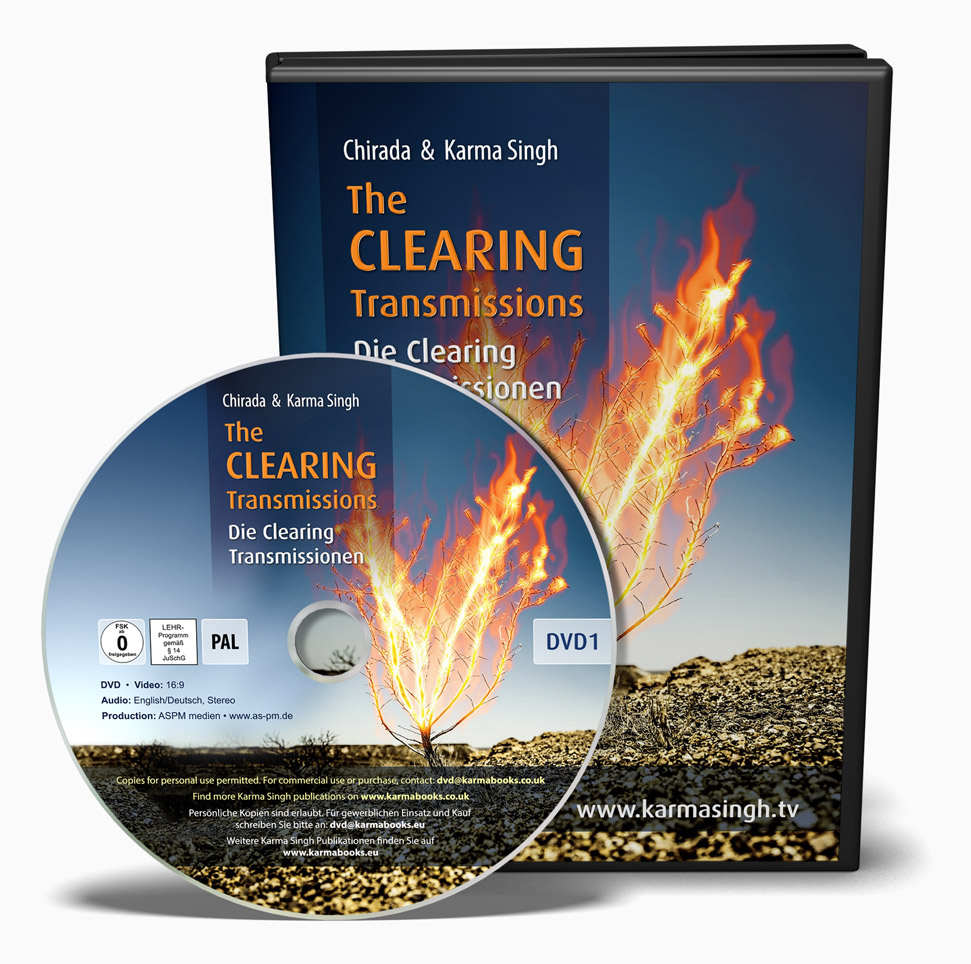 *33,04 EUR
/
25,00 GBP
/
37,00 USD
put into basket
* All prices are plus packing and postage
Free shipping on orders over £129.00 / $190.00 / €160.00

If you purchase the DVD "The Clearing Transmissions" at the same time, you will get an automatic 10% discount on everything else in your shopping basket.

Here is the catalogue for all products from Karma Singh.

Order processing and payments will be carried out by Harmony Energy Consultants Ltd, United Kingdom.
As soon as you click onto your chosen product, you will be taken to the Harmony Energy Consultants shop. On credit/debit card statements the name Harmony Energy Consultants Ltd. will appear.
The 5 4 3 Book Shop

The Healing Handbooks
from Karma Singh:
Over 40 handbooks from Karma Singh covering alternative healing at a price anyone can afford.
Health without pharmacy!